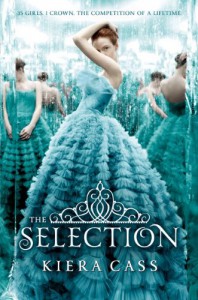 This is a light dystopian novel that I enjoyed a lot.
I liked that the story concentrates more on the characters than on the world the book is set in. I'm sure that we will learn more about the dystopian world, the cast system and the rebels in the next two books of the series. It was nice to at first get to know the main characters like America, Aspen and Prince Maxon. I especially liked reading about America, she was a strong and intelligent young woman. And I was surprised by how much I enjoyed reading about Prince Maxon.
The love triangle worked for me, because it was not the kind of love triangle I know from other YA books.
I'm excited to go on with the series, I think it has the potential for something great.